The tech nerd is taking over the blog today and this project is super cool! I think he just got tired of me asking about the weather. But, now we're the proud owners of a "weather light", which tells me the current weather conditions without having to pick up a phone, turn on the tv, or look out the window!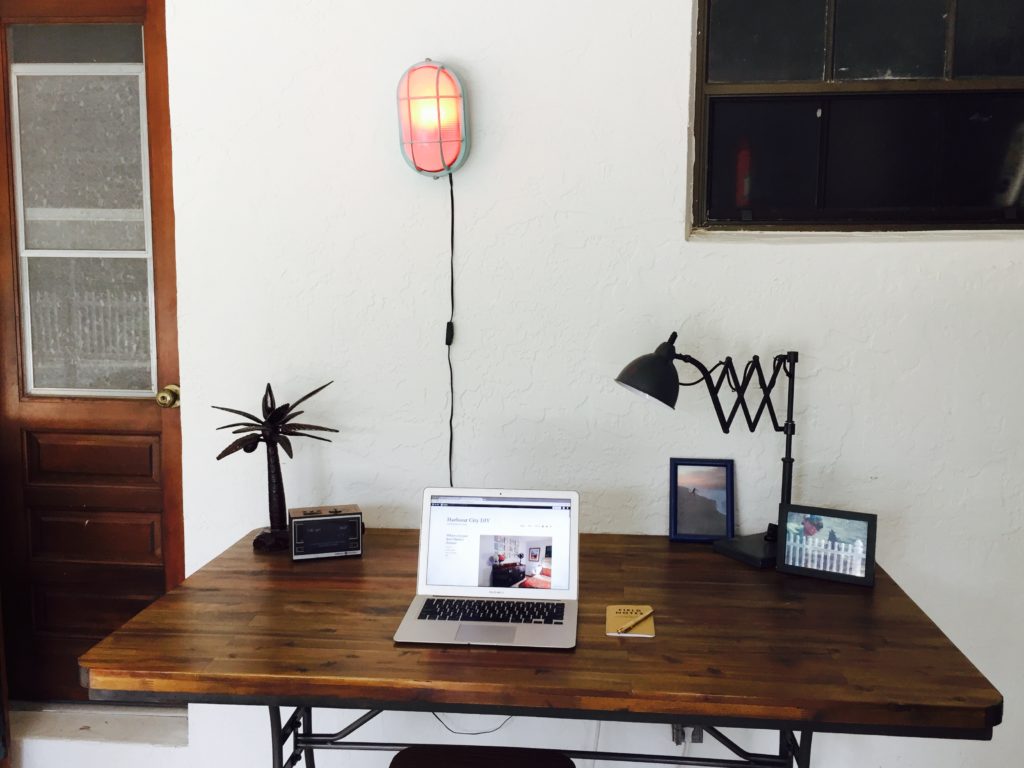 So it started with a vintage light fixture find and this cool little device called a raspberry pi. The raspberry pi is basically the computer now controlling the weather light.
To start, you have to replace the light bulb in your fixture with a bluetooth light bulb, which can be bought on Amazon – just like everything else! And that was basically my whole job in the process! The raspberry pi is another Amazon purchase. Configuring the raspberry pi to tell the Bluetooth bulb the weather requires a code which J took care of! If anyone is interested in that code please feel free to comment and we can help you out with that!
Depending on the weather conditions – Clear, Cloudy, Rain, or Thunderstorm our Bluetooth light bulb now changes colors. You can see the colors we chose in the following gif.
Clear = White light; Cloudy = Gray light, Rain = Purple light, Red = Thunderstorm
We chose to put our Raspberry pi inside of an old radio, but that really isn't necessary. If you want to do this, you will have to add a screen and build a weather dashboard to display temperature and weather forecast.
The weather light is now just a cool accent piece in our house. But, the raspberry pi is capable of so much more! Look forward to a future blog post on turning it into a bluetooth speaker – hence, why it's installed in a radio 😉 As always, thanks for reading! Feel free to share with friends, pin, and comment with questions!!
-Macy and James