James and I met a little over a year ago at the Kentucky Derby. James will tell you he knew he was going to marry me as soon as he saw my big white hat at Oaks. At Derby, James was already offering to fly me across the country to go to Bottlerock music and wine festival with him and his family. I think that was just the mint juleps talking. Our whole relationship is really credited to our best friends, Audrey and Alex. Audrey and Alex met at Derby 3 years before and have been together since. James and I did the whole long distance thing until May. We had fun throughout that year, every time we saw each other it seemed like vacation. We went to Lake Arrowhead, Lake Tahoe, and Florida. Leaving was always the hardest part. After I graduated dental school, in May, the fun really started. I flew out to California and helped him load up everything in a U-Haul. We drove from California to KY, stopping at the Grand Canyon, Santa Fe, and Tulsa along the way. In Kentucky we picked up all of my stuff, which meant we had to switch out for an even bigger U-Haul. After a tear filled goodbye from Mom and Dad, we were on our way to a new beginning in Melbourne, FL.
James is from Melbourne and we've spent the last few months living in his parents house doing DIY projects that we shared with you all and starting new jobs. My first job as a dentist and James has started a new business journey in the plastic industry. We have been quite busy. I knew James was going to propose, but I really didn't know when. All I knew, was I just really wanted it to happen. In August, my Mom and Dad flew down to visit us. I just knew that was the weekend. But, it wasn't. However, he did ask my dad that weekend. Two weeks later, on August 27th, James did finally ask!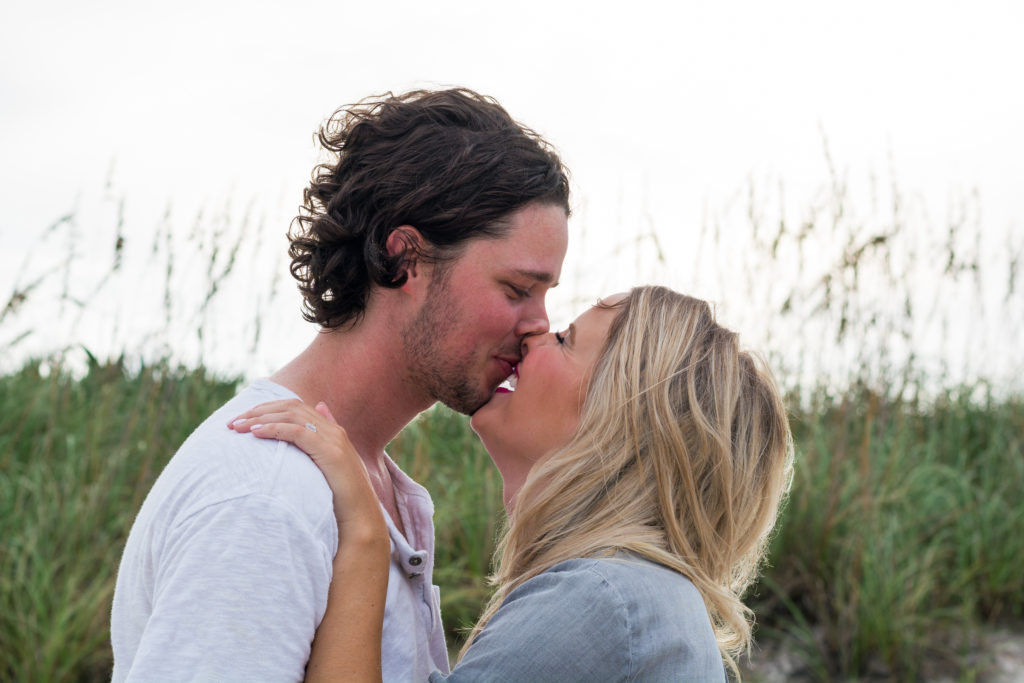 We were on the beach playing with Pippa, who is a huge part of our lives. I knew James wouldn't ask unless Pippa was with us, because she's like my child. She definitely needed to be there for the celebration. I was packing up all my stuff to leave the beach and I hear James say something along the lines of "I had a great day with you. I want to have a lot of great days with you!" and that's when I saw him on one knee with the ring that I had only dreamed about.
One thing to know about James is he's always listening. I would drop subtle hints about, "oh my Mom has a pear ring, I think it would be fun if we had matching ones". Sometimes I was a little more blunt with my "please no silver" remarks. But, basically he did perfect and I was over the moon ecstatic that day. We are so ready to start our greatest journey as a married couple. We will actually be using this blog, as a big part of our wedding website. So keep up with it for DIY Projects, wedding projects and details. We look forward to sharing this exciting day with you all!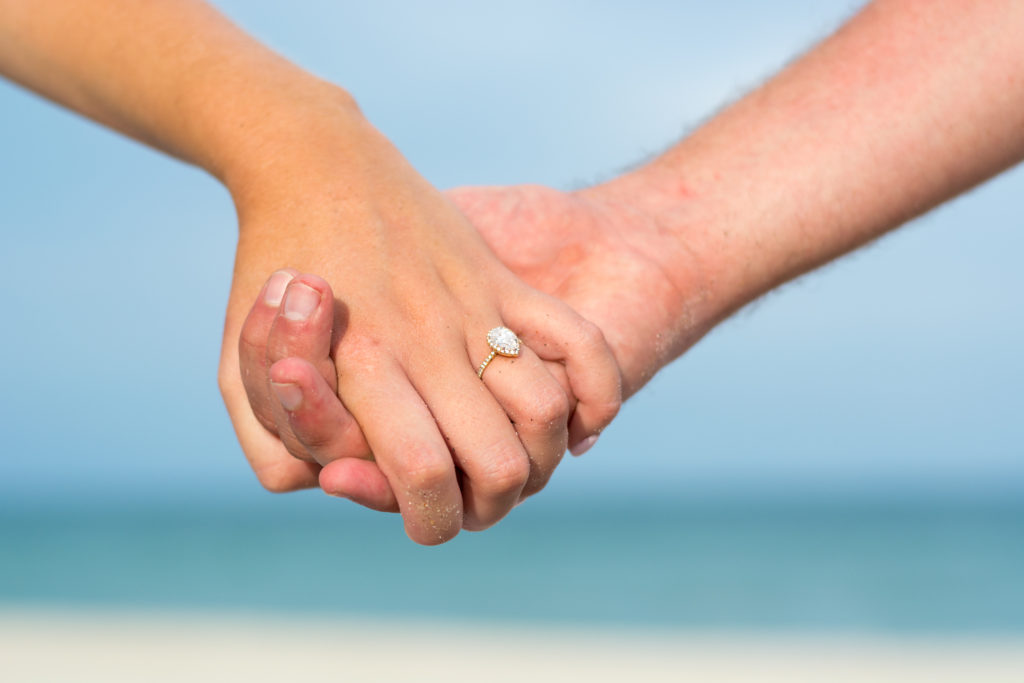 All photos in this post were taken by Marcus Cote Photography, a local in Satellite Beach. If you're ever in the area and need photos taken be sure to check him out!