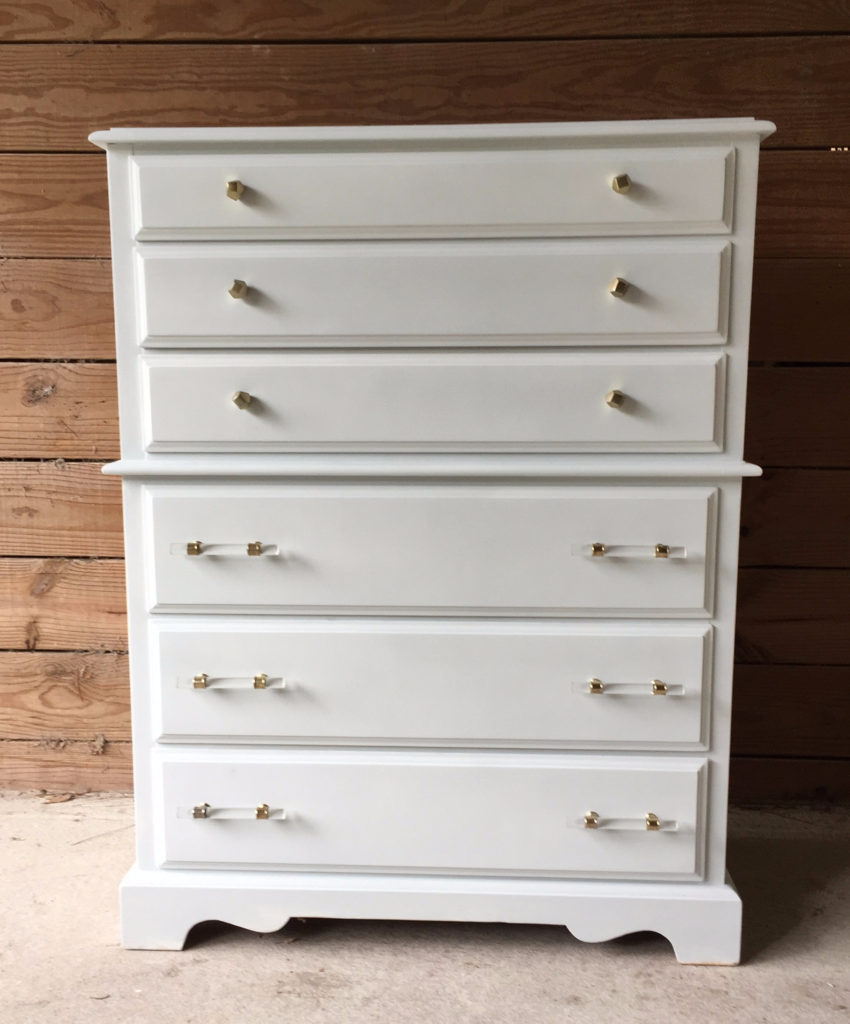 When my parents found out I was moving, I think they thought it was a great way to get rid of ALL unwanted furniture in the garage. And, I was actually very happy to take it! This was a very easy project and made a huge difference in this dresser!
Basically all this dresser needed to make that change was some new knobs. But, we took it up an extra notch by changing the paint color just a bit! We bought our knobs and pulls at Hobby Lobby during one of their 50% off weeks and we're very happy with how they look! For the paint color, I wanted to be in the blue/grey hue so we chose Glidden Moonlight Rendezvous also from Home Depot!
Of course, before we started painting J was insistent that I sand all surfaces so the paint job would be perfect! Sanding is long and no fun, but your projects will turn out so much better if you take the time to do it! Remove all the original hardware from furniture. We let the original white paint serve as our primer, but obviously if your furniture is darker you will most likely have to add a coat of primer. We covered our dresser with 2 coats of the Moonlight Rendezvous paint and it was a great color and coverage that we were happy with! We sprayed on a clear coat just to increase the longevity of the piece!
After painting it was time to install the new hardware. It is so easy, especially if you are able to use any of the original drilled holes from the previous hardware. We are very happy with how this free, unwanted piece of furniture turned out in our house!