Not that I was worried, but luckily I do have the most amazing friends and am so excited for all of them to be a part of our big day! I wanted to ask them in a special way, but I also didn't want to spend crazy amounts doing so. I spent a lot of time on Pinterest coming up with ideas and a plan. I found a lot I loved on Etsy, but just really didn't see the need to pay for all of the extra shipping costs. So, we made these super cute bridesmaid invitations ourselves.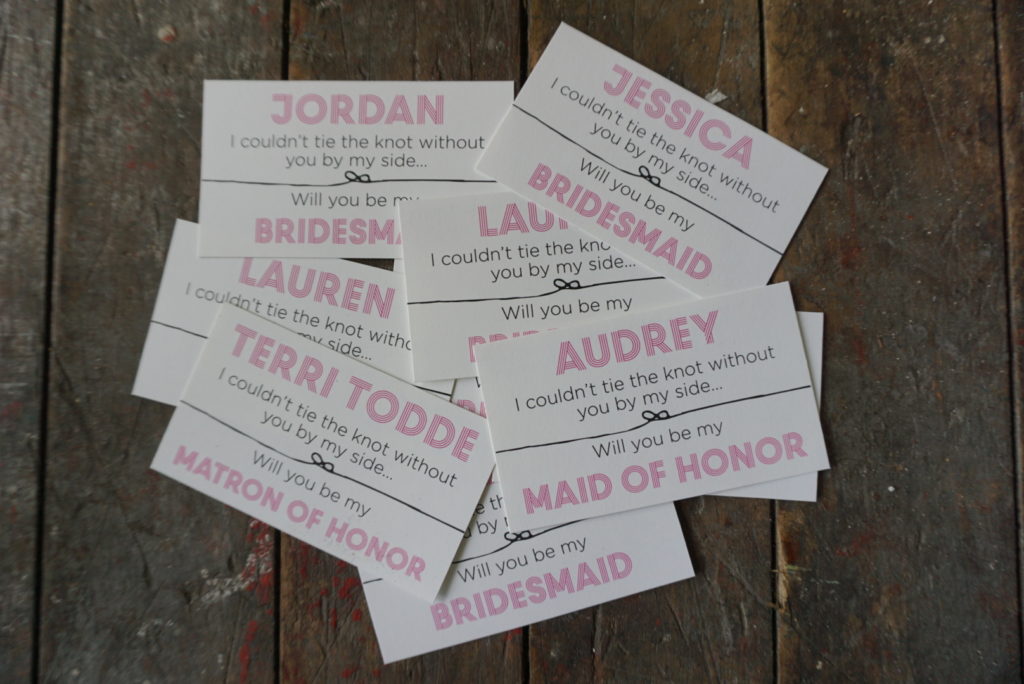 And, when I say we, I mostly mean James. Of course, I picked out the fonts and colors, but he was in charge of creating me a template in one of my favorite Apps called Sketch. Here is a downloadable template if you're interested in doing your own DIY bridesmaid proposals.
Of course, I couldn't just send a card – I wanted to add something special. I found these super cute gold knot bracelets at Kohl's and they fit the theme perfectly.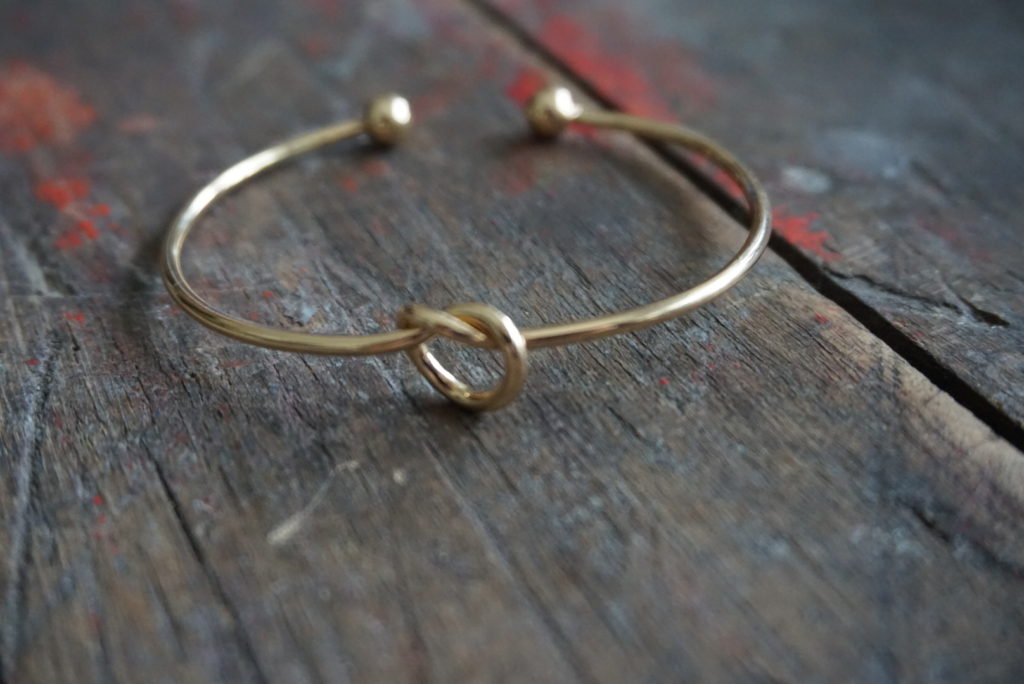 My bridesmaids all really loved this proposal and I hope yours do too! Now, I just have to figure out how to propose to the best pup, Pippa 🙂  If you have any questions please feel free to ask. As always – likes, comments and shares are appreciated!