Most of you all know that James is a software developer.  That's part of what made dating across country easier, because he could work from pretty much anywhere. But, now James has an office! Shortly after moving to Florida James and his family started a new business endeavor. They are now in the plastic welding industry.
I don't know much about plastics, but I do know that the office needs a lot of work. When I first saw it there were 4 mismatched chairs and 2 strangely placed desks. It's still not 100% because we've only added 2 desks so far, but it's a huge improvement.  James watches Ben Uyeda from HomeMade Modern on Youtube and gets a lot of our DIY ideas. So when James was tasked with finding new desks for the office he wanted to make them himself.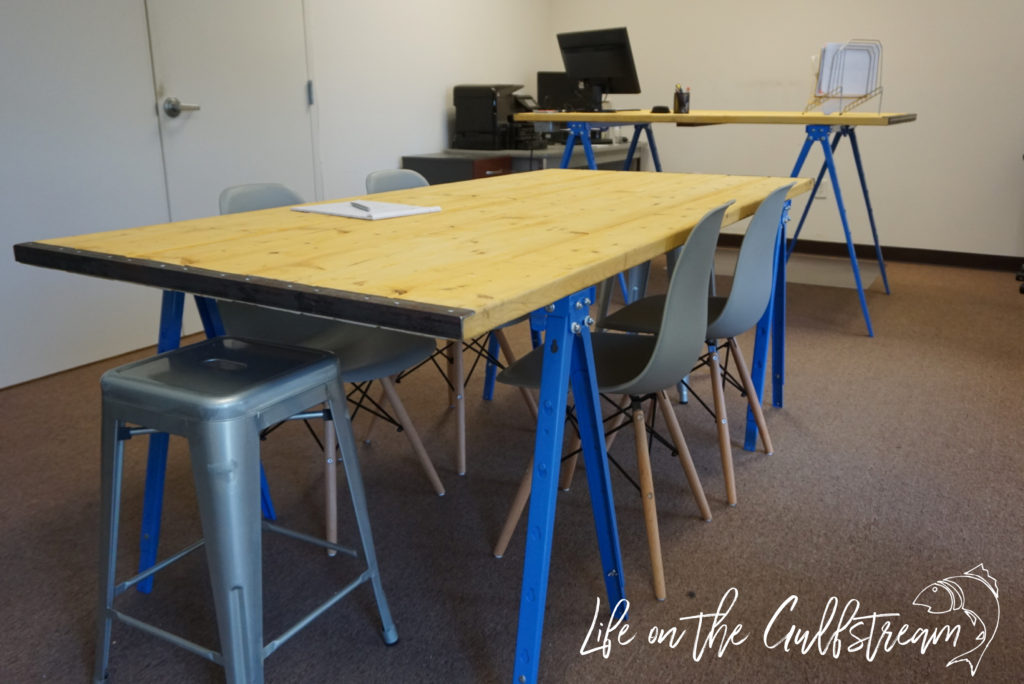 The desks were made from 2×6 construction lumber, angle irons, and saw horses. We also wanted to add an electrical box to the desk because James hates cords running wild, but that is a totally optional feature. Another cool thing is the saw horses can be raised and lowered to make your desk a standing desk, if you're into that sort of thing!
Unfortunately, we don't have too many before and after pictures because he did most of this while I was on a work trip to St. Louis, but we're happy to answer any questions you all have.
James found these great chairs on Amazon for only $85 for the whole set.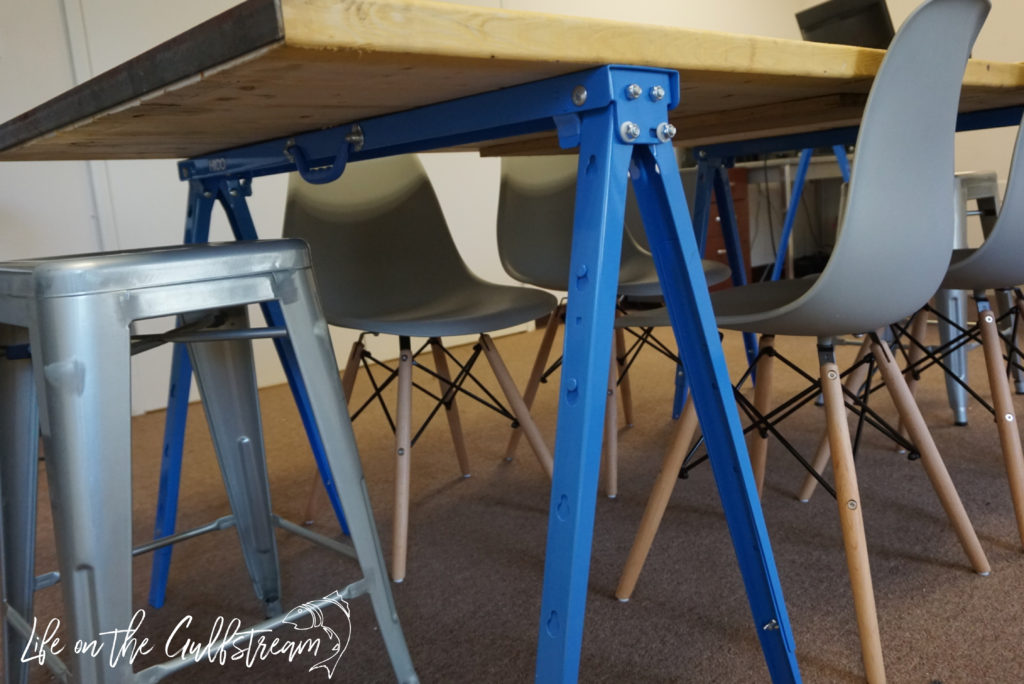 As always, thanks for following the blog! We love for you to like, comment, and share with your friends!