If you can't tell we love being on the water! I grew up water skiing and James grew up boating with his Grandpa; whether it's river, ocean or lake we're all about it! James has been dying to get a boat since we moved down here about 2 months ago, but after checking ads nearly everyday we're still boat-less. I mean we aren't just looking for any boat it has to be the PERFECT center console with a certain hull, which I am slowly but surely learning about! I can even point one out now when they pass us on the road!
In the meantime, we've spent our summer working on a little "boat" project. James' parents had an old fiberglass canoe, which was their first boat and we decided it could be our first boat too. When James first got his hands on it, it had some damage to the keel; most likely from being in shallow water. It had a few spots that were known to leak, so they were priority number one.  Here is a video clip of the boat before we started working.
James built his first boat in middle school, so this project seemed simple enough. Fortunately, for me, James did all of the patching and sanding while I was still in dental school at Louisville. He said he spent a "lifetime" sanding. I basically just came in for the fun part. I got to help pick out all of the colors and put it back together. We wanted a light blue color, trying to mimic our favorite Awlgrip Ice Blue we decided on an oil-based enamel Behr Breezy Blue. We know marine paint would have been better, but it's not like we're leaving it in the water for extended periods of time. For the rails, seats and yoke we used an almond spray epoxy. And for the inside we used  a flat white spray epoxy. The epoxy is technically for appliances, but we thought it would be the most durable for a boat.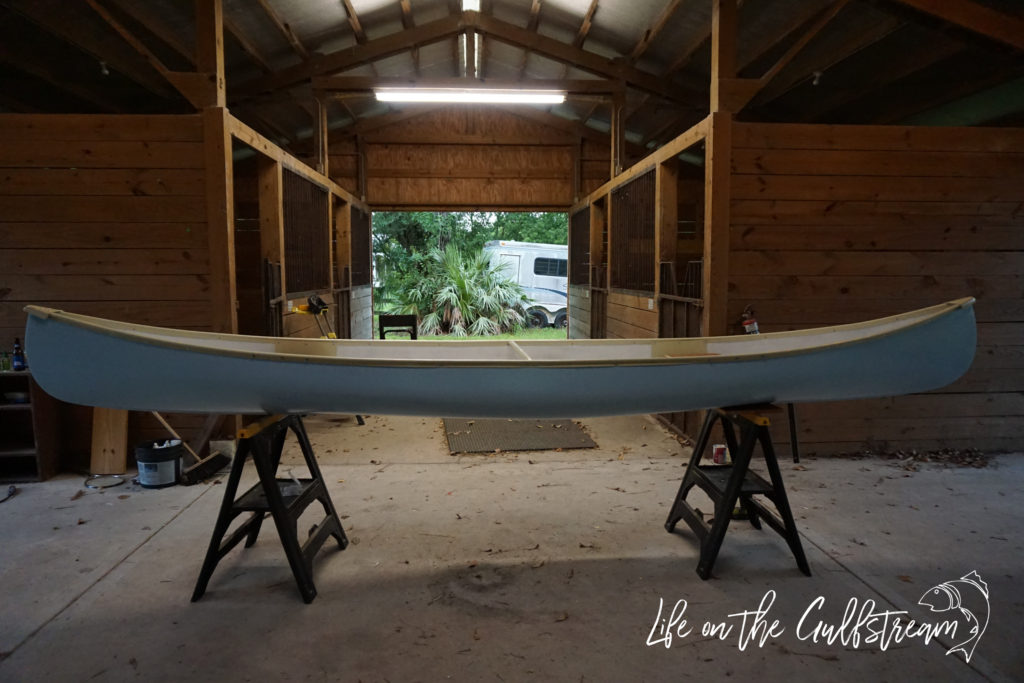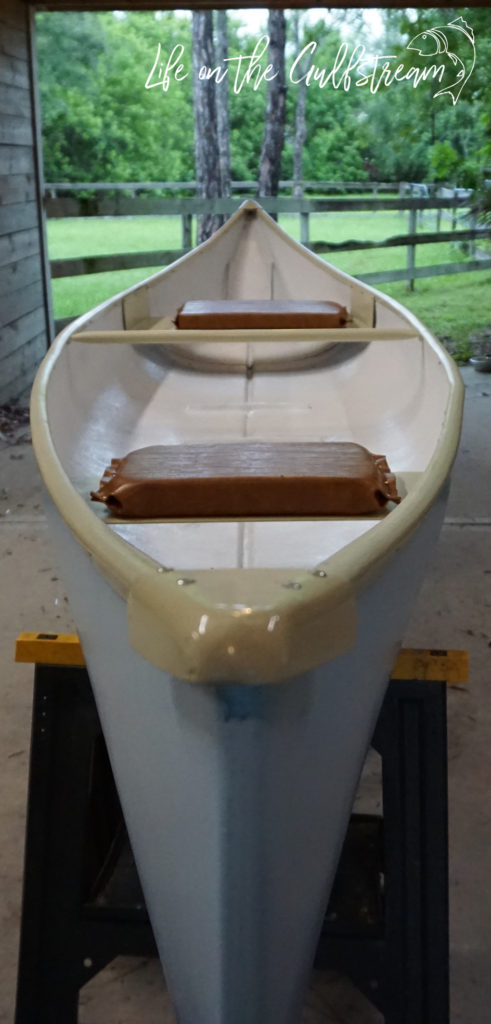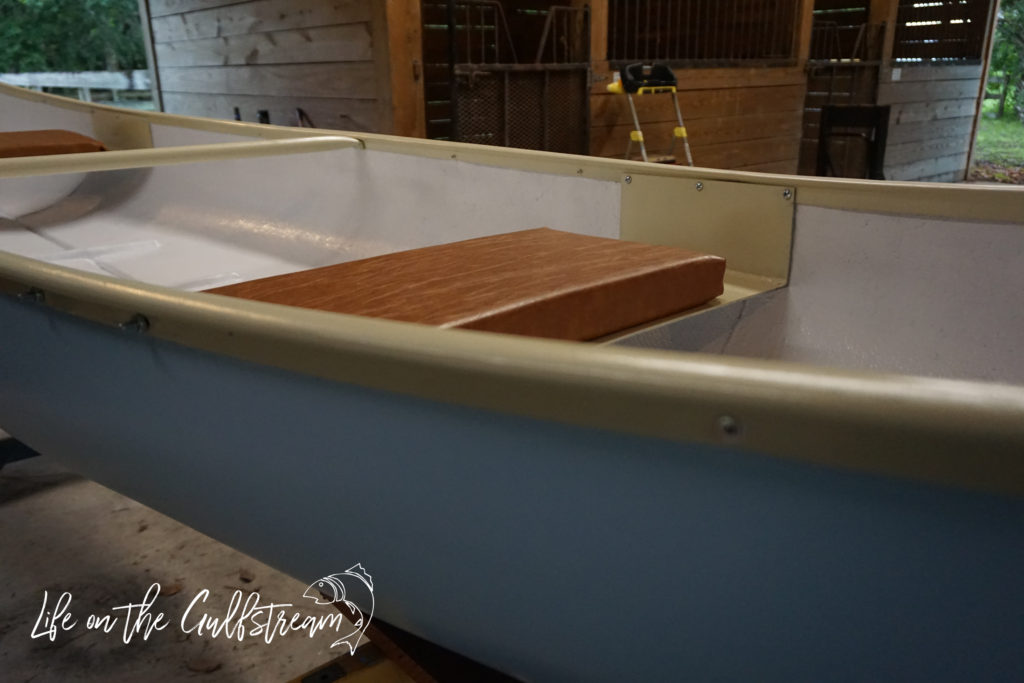 After all the painting was done, we reassembled the canoe. About 40 rivets later, it was ready for the water. But, we still weren't 100% satisfied. The seats were made of metal, so we thought some cushions were just what it needed for a more finished look. We went to Jo-Ann Fabrics and got some marine vinyl and foam. The camel color honestly ties the whole thing together and we couldn't be happier!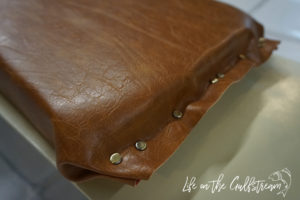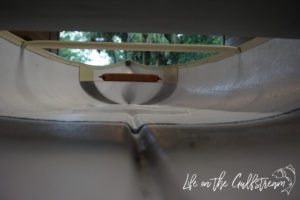 We thought we were ready to go, but hmm what about the paddles?! We ran by Wal-Mart and picked up some wooden canoe paddles. But, of course we don't do anything half ass. I had to get out my old wood burner and burn our fish logo into not just one, but BOTH paddles. Then we were finally ready for a day on the water.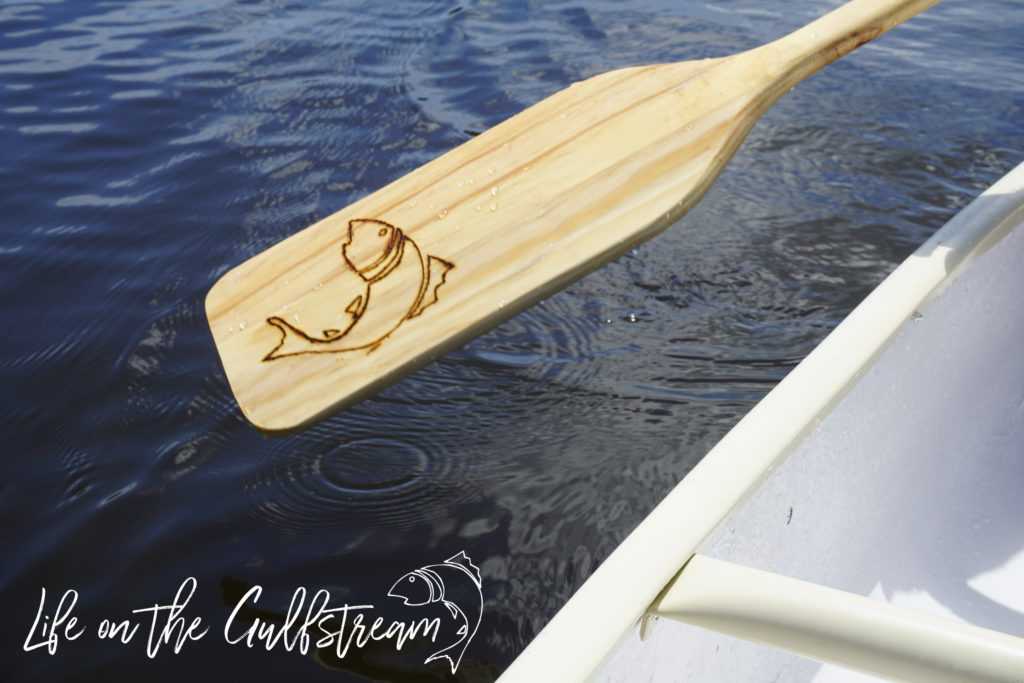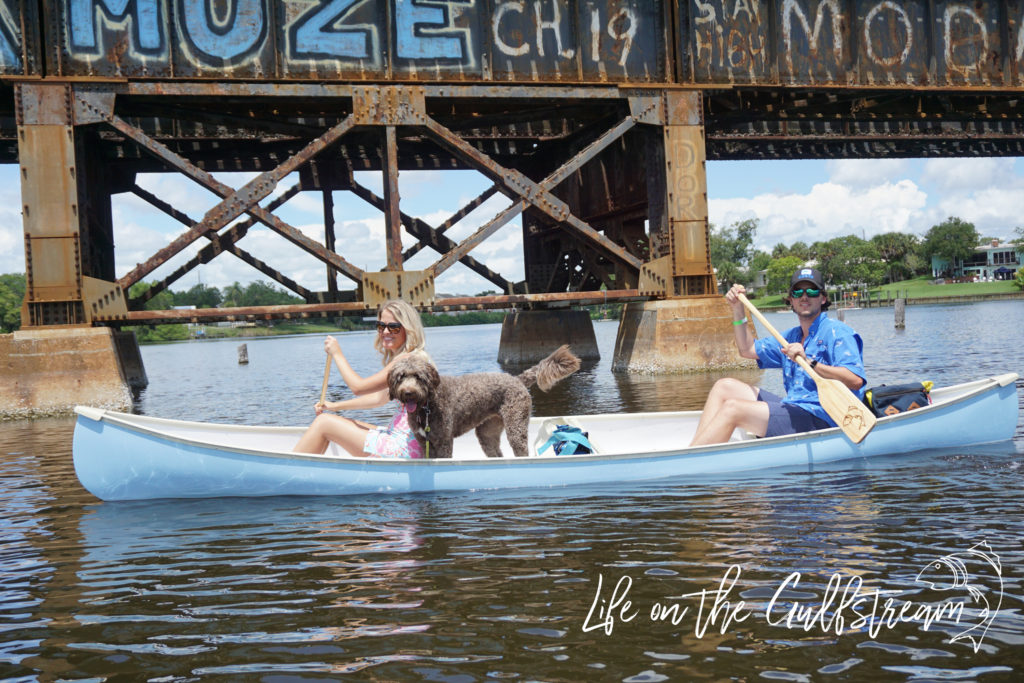 We took it out for it's first venture in the Eau Gallie River and thanks to James' younger brother, Josh, we got some great photos! Pippa had a blast, if you can't tell! And, there were no leaks! Pretty much the perfect Florida day!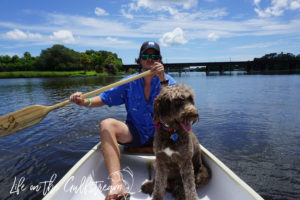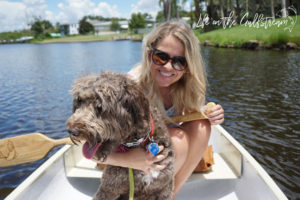 Thanks for following along with the blog! If you like our blog please follow, comment and share with your friends through any social media platform! We appreciate all the support!