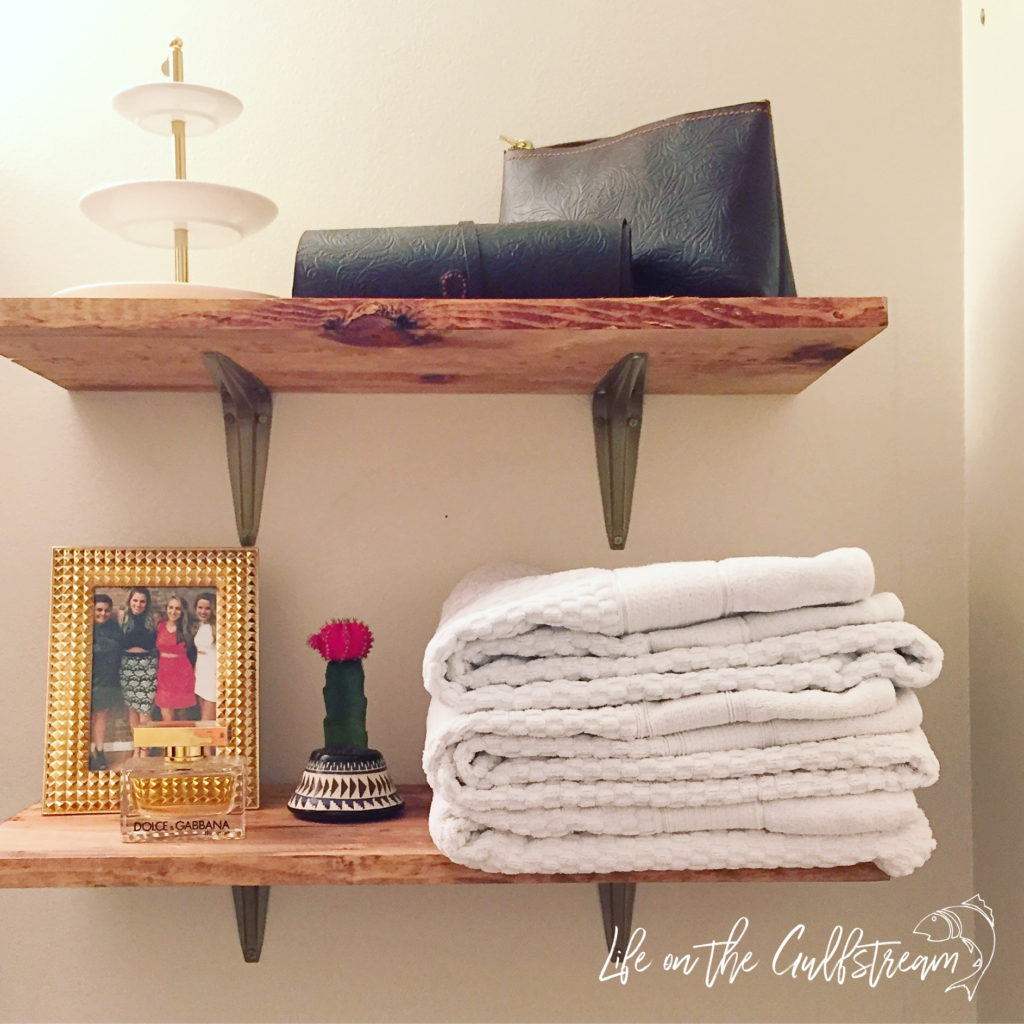 When you have limited space in your bathroom these DIY floating shelves are an awesome solution. This whole project takes less than 2 hours AND less than $20.
We made our almost daily trip to Home Depot to pick up some 8ft common board and some hardware. You can ask the lovely people there to cut your board into whatever size sections you need. It will fit in your car and be perfect for your project. For this project we had them cut into 2ft sections. But, just pick whatever size is best for your project. We picked up our shelving brackets in the hardware section for less than $2/bracket, but a can of spray paint will be necessary. (We chose gold hammered spray paint for this DIY.)
When we got home I started distressing the wood. This is actually pretty fun! Just toss them around a few times and get the corners roughened up. You can add hammer marks and other imperfections to customize your piece! I also used a variety of stains for this, just to give it a little more of a "reclaimed" look. Next, spray paint your hardware.
After "watching paint dry" it's time to finally install your shelves. You will definitely need a level and maybe a hand for this part of the project. But, seriously all you have to do is attach the bracket to the wood shelf and then attach the bracket to the wall – SO SIMPLE!
(Disclaimer: Keep in mind if you are going to be using these shelves for heavy items look for a stud before simply drilling into drywall.)
We liked this project so much, we have 2 sets in our house now!