You all should know James loves to cook! Doing dishes not so much, but LOVES to cook. So, today we made a serving tray. If you have extra tile laying around this is a great project for you!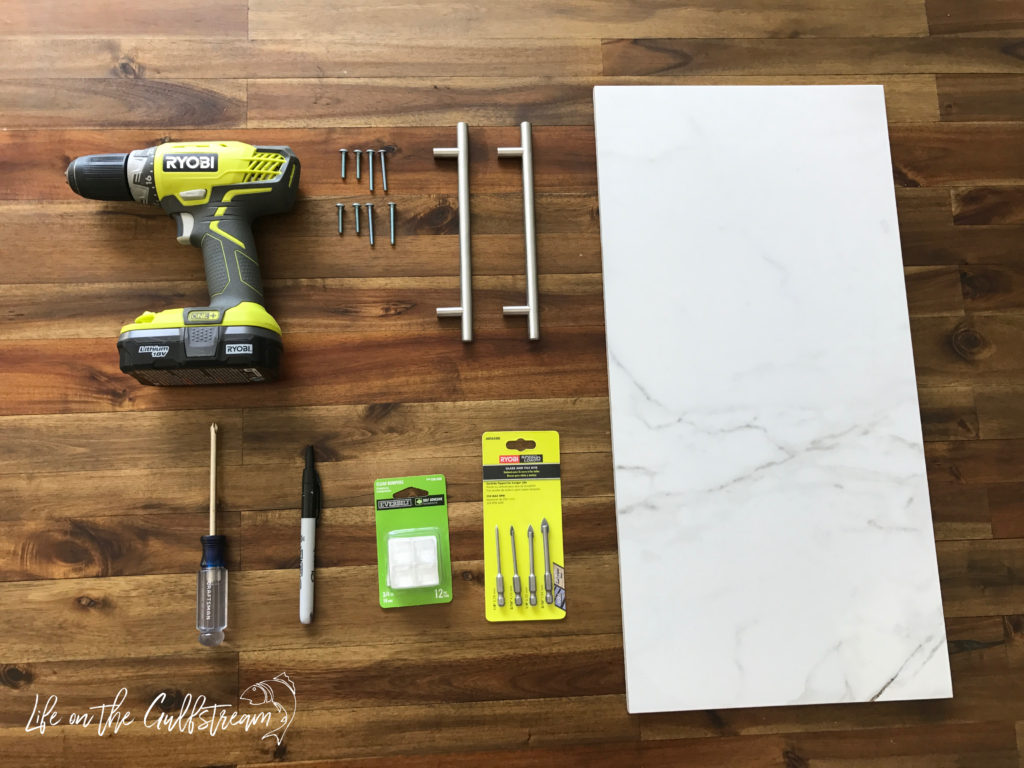 Supplies
12×24 ft marbled tile from Home Depot
2 cabinet door pulls with hardware (Length we chose was 9in)
Diamond or carbide drill bits
Rubber cabinet door stoppers (used as feet)
Tools
Cordless drill
Screwdriver
Tape measure
Start by measuring your tile and pulls. Mark backside of tile for drilling. The most important thing is the pulls end up straight across from each other. After tile is marked you are ready to start drilling. Using drill bits made for cutting through tile is very important, so the tile doesn't crack or break. The drilling will take time and patience, water will help keep the drill bits from burning. After holes are made you are ready to screw in your hardware. Now put on the stoppers and you have a beautiful serving tray ready for entertaining!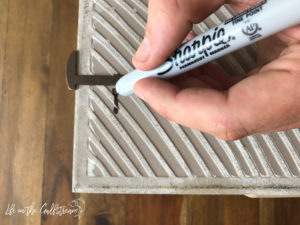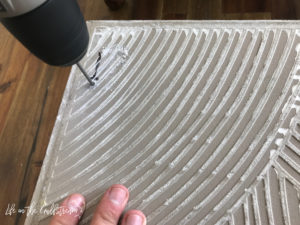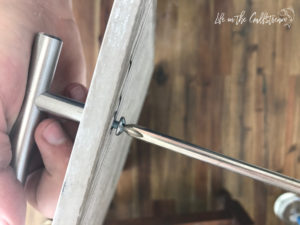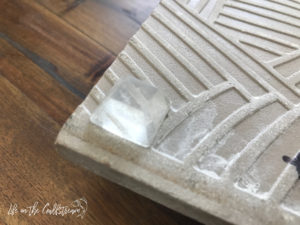 As always, thanks for reading! Please feel free to share this with your friends on Facebook or through Pinterest! All feedback is welcome and appreciated!