James and his friends are huge Airbnb fans, so when we decided to do our honeymoon through Italy we started looking at Airbnb first. You will be surprised at the amount of options that are available on Airbnb in each city. The nice thing about Airbnb is you can read tons of reviews from other people who have stayed in the house.   That's how we started narrowing down locations. I will say I was a little hesitant travelling to Italy with all of our plans made on Airbnb. However, it was an amazing experience and a beautiful way to see each city and truly feel like you are a part of their culture.
We started our trip off in Sori, Italy. Sori is a small town outside of Genoa and it's a beautiful place for a relaxing first couple of days after a long flight. Our Airbnb in Sori was AMAZING. We chose it based on the awesome photos and reviews online.  It had a private beach area and was perfect for recovering from jet lag. I will recommend if you're going to use AIrbnb for your travels, you need to pay the $10/day for an international phone plan that way you can easily communicate with your host. We met with the host upon arrival and he gave great advice on restaurants in the area and transportation as we didn't have a rental car. We literally made it through Italy on every form of transportation imaginable, but definitely be prepare to do a lot of walking on your trip! We walked to the market and got food and wine, so that we could spend a super relaxing day on the Ligurian Sea.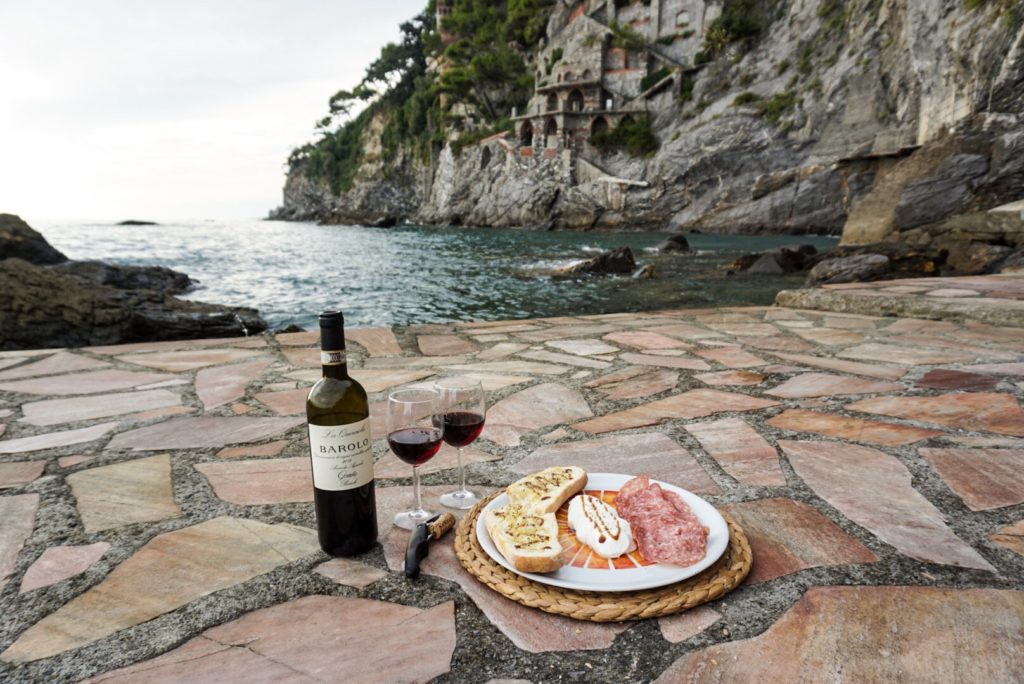 Stop 2 on our trip was Bologna! We took a taxi from Sori to Bologna, which probably isn't the cheapest way to do it but was going to take double the time on the train and our time was limited! We got dropped off at our next Airbnb where we met another fabulous host. He even provided birra and breakfast food! His apartment was very modern and had a great view of the city.  We were excited to eat our way through Bologna, as James' friend had lived there for a year and sent us with a huge list of places to visit! The host had also left a very nice binder full of restaurants and attractions in the area! If you go to Bologna I highly recommend stopping in at Drogheria della Rossa. There is literally no thinking required and you will have the most amazing four course dinner of your life!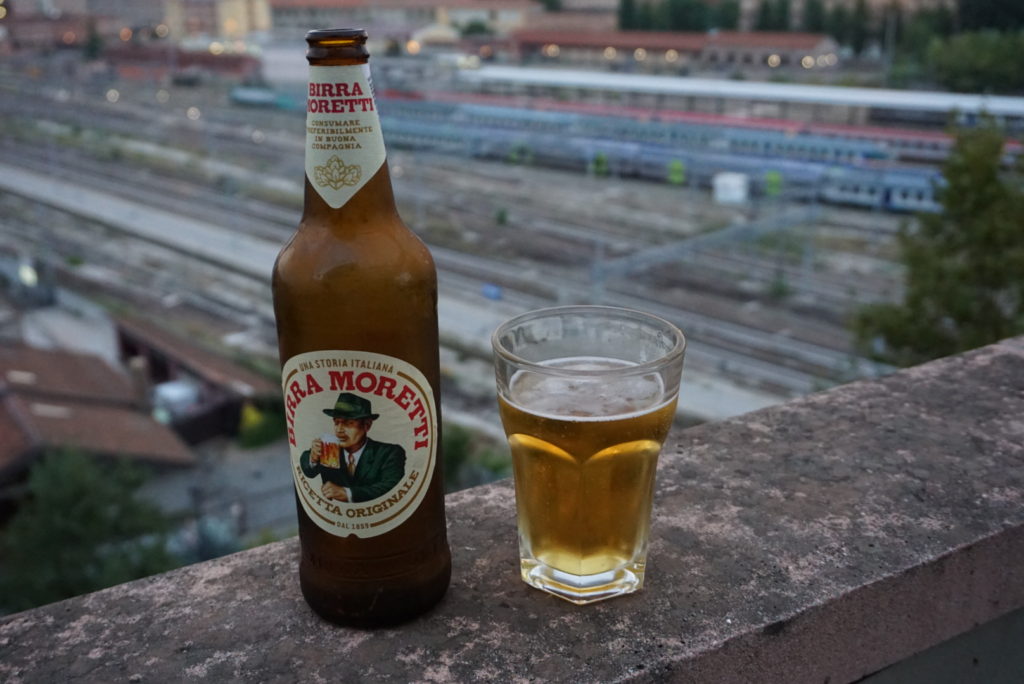 Stop 3 on our trip was Venice! I had been to Venice before and knew we were going to love it! James loves boats, so I knew that would be right up his alley. But, honestly one of the things I was most excited about in Venice was that this Airbnb had a bathtub! If you know me, you know that's my favorite part of almost every day so it was a struggle without one, but it's a rare find in Europe. Our Airbnb host in Venice was also great and had left us with some information on great things to do and see in the city. The airbnb not only had a bathtub, it also had a private balcony where you could sit and listen to the gondoliers serenade their guests. It was another beautiful home and beautiful part of our trip.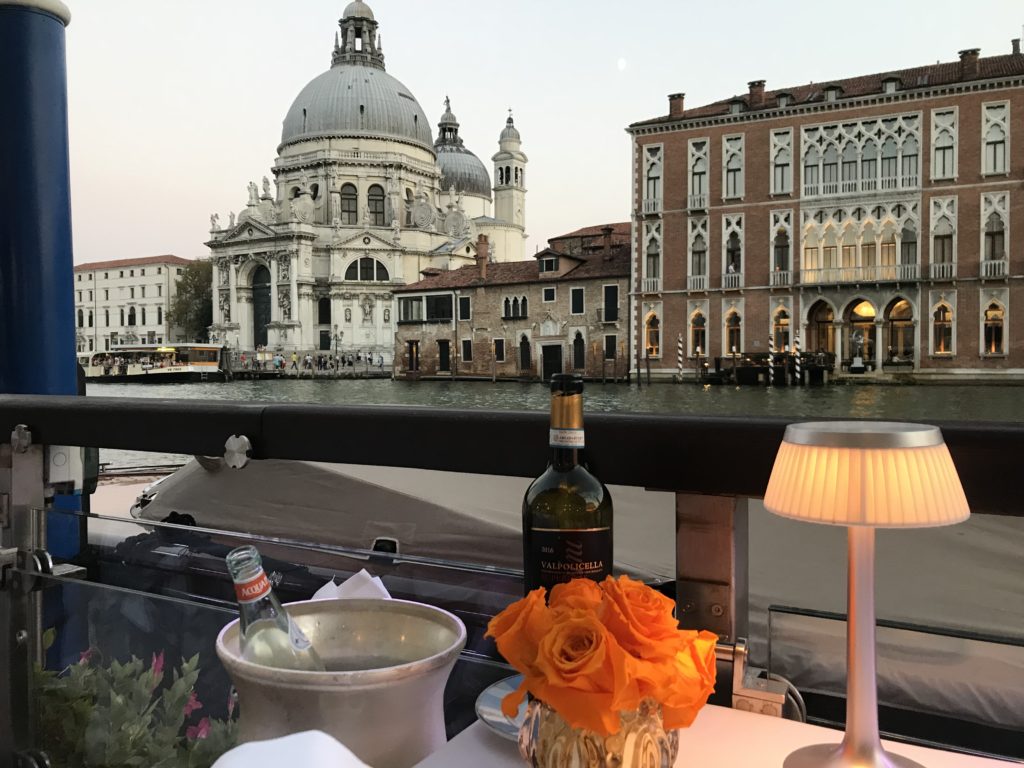 The last stop on our trip was in Munich, Germany for Oktoberfest. We met up with several of our friends and again stayed in an Airbnb! This Airbnb was much different than what we had grown used to, but it was perfect for sleeping 10 people and the host gave a lot of helpful information about buying lederhosen and dirndl and having an amazing first and probably last Oktoberfest!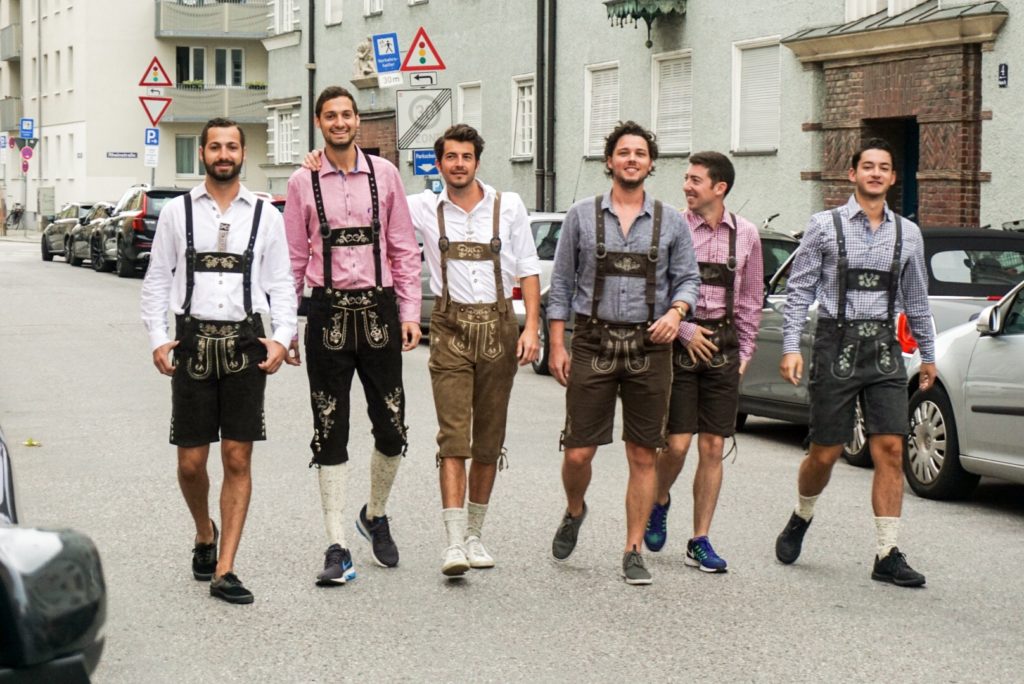 Overall, I'm super happy we chose to use Airbnb for our honeymoon and had an incredible time at each place! If you have any questions feel free to comment! Or if you just enjoyed reading feel free to like and share with your friends!