First of all, WE BOUGHT A HOUSE! And it's the perfect house for us; plenty of projects ready to be completed! The house needs a lot of work and pretty much every room is a construction zone. But, on the bright side, we will have plenty to post about. And, the exterior is looking a million times better than it did a month ago. This is a picture of what we are working with – our first home!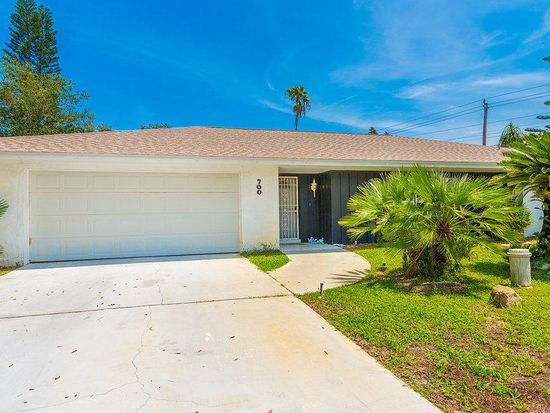 Our first project we want to share with you is so simple, but such a game changer for the curb appeal of your home. I've had my eyes on this Pinterest project for a while.  I wanted to gel stain our garage doors! Well truly, I wanted wood garage doors, but that's definitely not in our budget at the moment!   James had his doubts about my gel stain proposal, but after everything else we have going on with the house it was worth the whopping $30. This is the before picture of our garage door, it was pretty pitiful. You may notice we painted the rest of the house already and it is a drastic difference – the color is Benjamin Moore Swiss Coffee.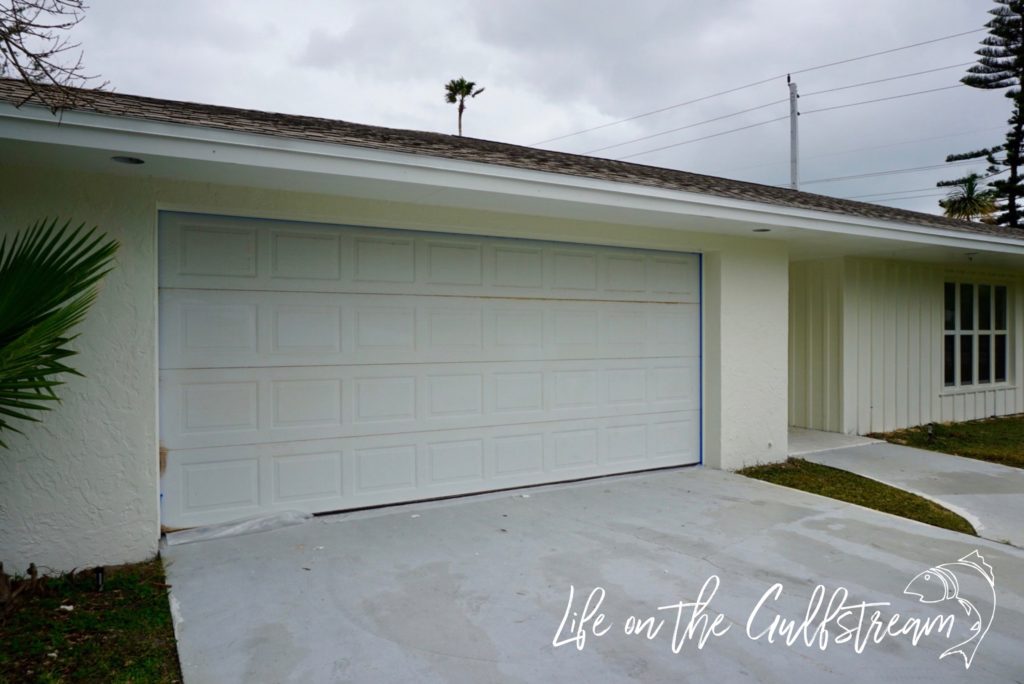 Materials
Pressure washer
Scrub brush
Minwax Gel Stain in Hickory
Paint brushes
Painter's tape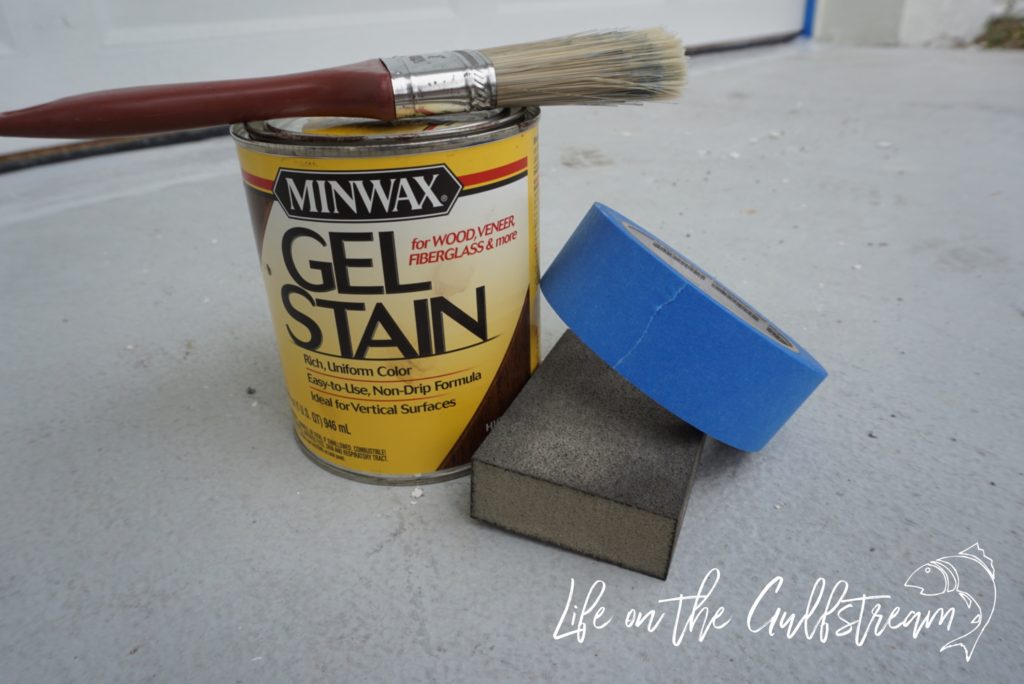 We rented a pressure washer from Home Depot and spent one afternoon scrubbing all the rust and dirt off of our house. Then we taped off the trim around our garage door and got ready to go to work. We applied two coats of gel stain and within a couple hours our project was complete. (The can does recommend waiting 6 hours between coats, but who has the patience?)  We waited four hours to raise our garage door and remove the painters tape. The result was phenomenal! Or at least we were impressed!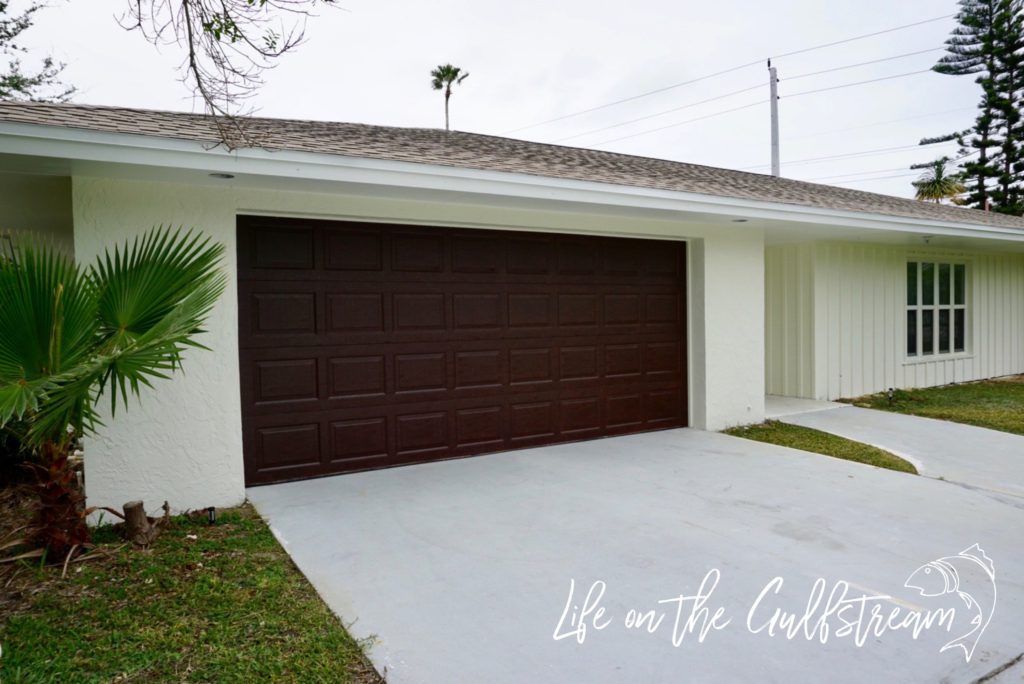 Here is one last close-up of the garage door!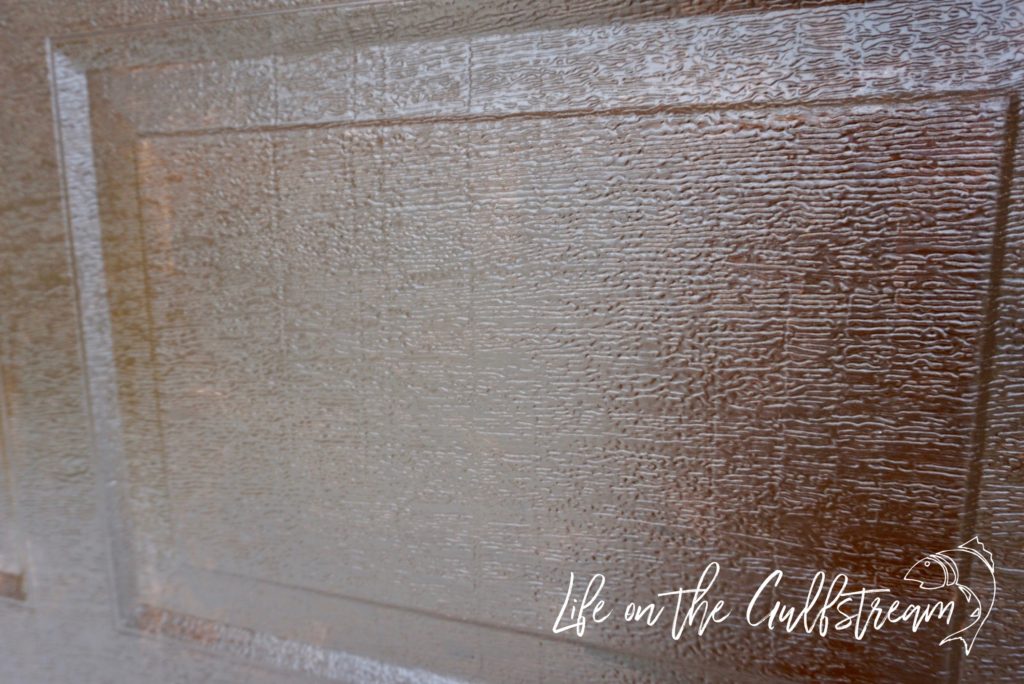 We're really excited to see how the color works with the front door we have coming this week! We have so many projects in the works and can't wait to share them with you all. Stay tuned for a full house remodel – demolition, kitchen, bathrooms, you name it – and all of the fun interior design to come after! It was good to see some of you on our last trip home, thanks so much for the continued support! We appreciate you following and sharing our blog! Feel free to comment and ask any questions!